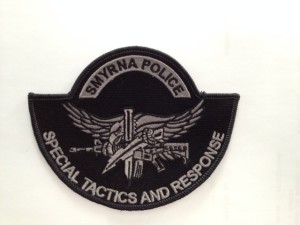 The purpose of the Special Tactics and Response Team is to support the Smyrna Police Department with a tactical response to critical events and other specialized assignments within the Town of Smyrna. Special Tactics and Response Team duties include, but are not limited to:
Hostage Rescue
High Risk/Violent Felony Arrests
Searches for Escapees/Wanted Subjects
Select Civil Disturbance/Crowd Control
Tactical Patrol
Barricaded Suspects
High Risk Search/Arrest Warrants
Barricaded Subjects
The S.T.A.R. Team is comprised of members of the Smyrna Police Department, Clayton Police Department, and the State of Delaware Alcohol and Tobacco Enforcement (DATE). The Kent County Paramedics also have members assinged to the team who are available for any medical emergencies during critical events.