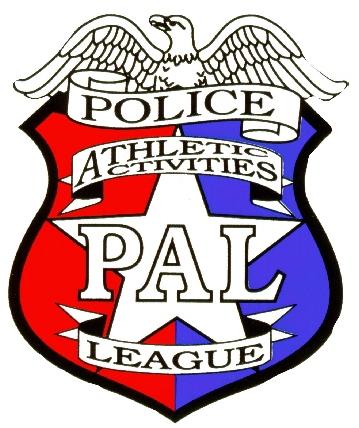 About PAL
The Smyrna Police Athletic League prides itself on being an integral part of the lives of young people. Throughout the school year as well as the summer months the P.A.L. offers many different prevention programs that we hope will deter juvenile delinquency. Through collaboration with the Smyrna Police Department the effectiveness of these programs is intensified. The officer's presence and influences on the young people promote a positive outlook for possible future endeavors.
2017-2018 WINTER BASKETBALL
*****THIS YEARS PAL WINTER BASKETBALL LEAGUE WILL BE ALL COED TEAMS*****
Smyrna Police Athletic League will begin registration for its winter basketball program for the 2017-2018 season.  Children ages 8-16 yrs may register at the Smyrna Police Department located at 325 W. Glenwood Ave. on sign up dates and times. Parents should bring copies of each child's birth certificate and medical insurance information. The cost of registration is $40.00 for one child and $10.00 additional for each child of the same household.  Payment should be presented in the form of a check or money order to "Smyrna PAL", cash will not be accepted. All other questions about the program should be directed to WARREN MAY or TRINA MAY at trinaatsmyrnaPAL@yahoo.com or 302-612-0217.
2018 Game Schedule
WEEK 1                                                 January 13, 2018
WEEK 2                                                 January 20, 2018
WEEK 3                                                 January 27, 2018
WEEK 4                                                 February 3, 2018
WEEK 5                                                 February 10, 2018
WEEK 6                                                 February 17, 2018
WEEK 7                                                 February 24, 2018
WEEK 8                                                 March 3, 2018
1ST ROUND PLAYOFFS                                   March 10, 2018 (WEEK 9)
8-9 YO CHAMPIONSHIP GAME                   MARCH 17, 2018– 9:00 AM
2ND ROUND PLAYOFFS                                 March 17, 2018 (WEEK 10)
(10-11, 12-13, 14-16)
CHAMPIONSHIP GAME                                March 24, 2018 (WEEK 11)
(10-11, 12-13, 14-16)
GAME TIMES
8-9 YO                                   9:00 AM & 9:45 AM
10-11YO                               10:00 AM & 10:45 AM & 11:30AM
12-13YO                               11:45 AM & 12:30 PM & 01:15 PM
14-16YO                               01:30 PM & 02:15 PM & 03:00 PM