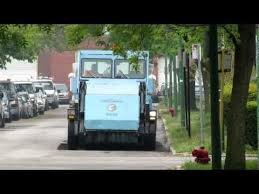 The Importance of Street Sweeping
Street sweeping helps remove debris from the gutter and roadsides that would otherwise go into storm drains, causing water pollution. This is just one of the many preventative measures that can help reduce water pollution.
We Need Your Help
We want to make sure your street is regularly swept, which means we need your assistance. On your street sweeping days, please be sure the street in front of your home is free of any vehicles and other obstacles that would prevent the sweeper from cleaning the curbs.
Trees that are too low or vegetation that is overgrown may also prevent a street sweeper from properly cleaning your street and should be trimmed, if privately owned.